5 Tips for Using Microsoft Teams for Remote Workers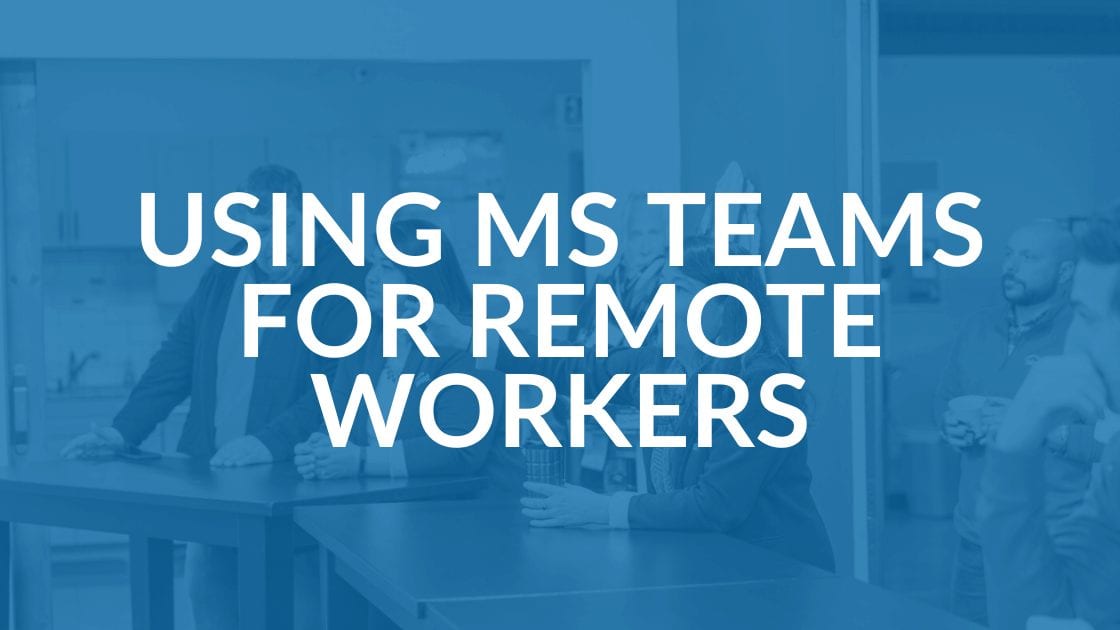 You probably have employees working at home now, and although you may not be using it, you most likely have access to a powerful platform for working together even when you're apart. Here are a few tips for using Microsoft Teams for remote workers.
First, some very basic information: In Teams, which is included in Office 365, you create channels that allow you to converse with teammates. Each channel is dedicated to a specific department (like human resources), group (office party planners, for instance) or topic (such as publication of an annual report). A channel can be public (open to your whole staff) or private (open to a select group of people).
Use Teams for Conference Calls
Need to get your staff together for a call? Teams has all the features you need to connect your people. And, the platform is open to only to your team members, so you don't have the security worries that you might face when using Zoom. On a Teams call, you'll be notified when callers come and go. While this might seem like an annoyance, it could help you know if individuals will need a follow-up if they miss important information.
To create an online meeting in Teams, you can schedule a meeting in a chat with the people who are in that chat. You can also click on the calendar on the left side and select "new meeting."
Teams also makes it easy to record meeting calls so staff can reference them later. The recordings are stored in MS Stream by default, a secure space, since only people in your team can access the recordings.
Teams can help cut down on email excess in several ways.
You can set up a Teams channel for staff members' out of office updates. (Of course, this option may be more valuable when we are all back in our corporate offices.) Ask employees to note in the channel if they are out for the day or part of a day. As you're working and need input from a team member, you can quickly check the channel to see if that team member is in the office.
Another way to decrease irrelevant emails is to set up channels in Teams that separate staff into groups according to responsibilities or projects. You can then chat with that group without dragging other uninvolved people into unnecessary email conversations.
Compile Emergency Contacts and Make Calls
As we are all discovering right now, being prepared for unexpected events is important. In Teams, you can create an emergency contact channel. Ask staffers to regularly update cell phone numbers, emergency contacts, personal email addresses and their capacity to work from home.
Another helpful function of Teams is the option to make phone calls through the platform. With this feature, staffers don't have to make business-related calls on personal cell phones or home phone lines.
As you work with outside vendors or suppliers, you can add staff from those external companies to channels that involve them. It would be best to outline policies and procedures for including outside people into your Teams in advance.
Collaborate by Using Microsoft Teams for Remote Workers
In Teams, you can also make real time changes to files in platforms like Excel and Word while you work with others. In each channel, you can upload files to a library. These files are then accessible to everyone in that channel. When you open a file, you can see others working in it and any changes will be made seamlessly and in real time. You can even use this functionality to collaborate with people outside your company.
Teams has many powerful features that companies often don't fully utilize. You can find out more by watching our free webinar or by watching online Teams tutorials. We are also happy to help companies set up safe and secure remote work options for their employees now and in the future, so contact us.