Know Your RTO & RPO For Disaster Recovery Time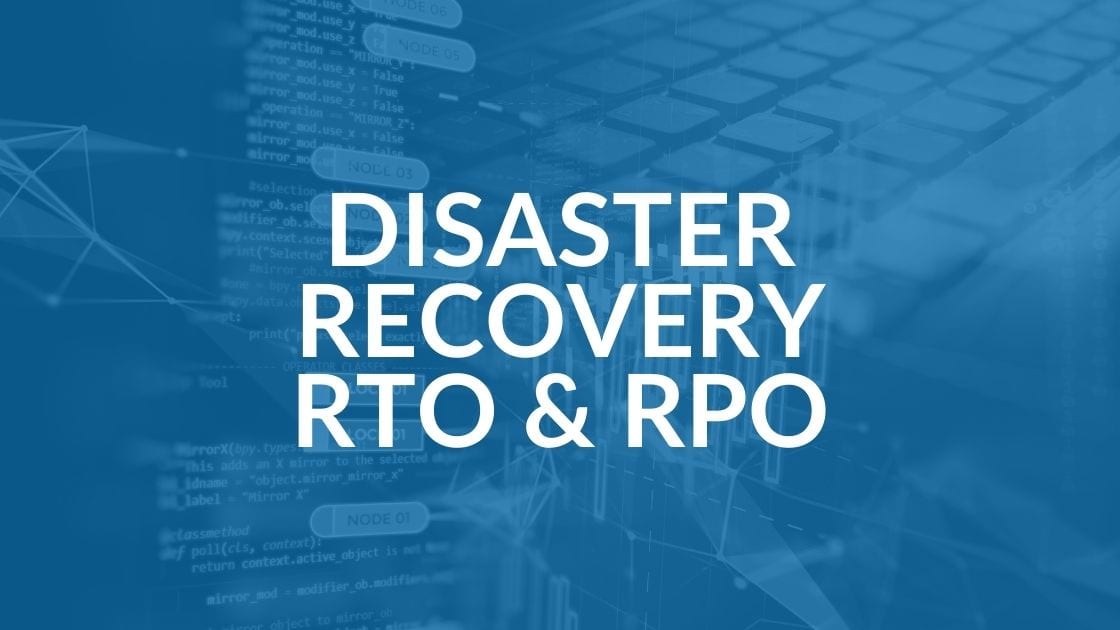 If you are like many small business executives, you don't know what your RTO or RPO are for your business -- at least according to a recent article in Small Business Trends. Learn what these mean for your disaster recovery time and business continuity.
RTO stands for recovery time objective — the time it takes for a business to be up and running again after an event such as:
Data breach or loss
Ransomware or malware attack
Website disasters or server crashes
Storms, power outages or other localized problems
RPO stands for recovery point objective — how far back in time you have to go for your data backups and at what intervals your data is backed up. For example, look at these two very different backup schedules:
Hourly backups for the last week
Daily backups for the last 90 days
Assuming the amount of data is about the same, the hourly backups would cost more than daily, because it is setting and maintaining 168 restore points compared to only 90 for the daily backups.
What you are backing up also makes a big difference. A website database, for example, will have a much higher data change rate than a file server, which is why hourly backups may make sense for your database, while daily backups are preferable for your file server.
What should my RTO and RPO be?
Do you have a disaster recovery plan in place? If not, get one. The best disaster recovery plans use backups and redundancies to provide RTOs in minutes, not hours or days. They'll also take into account how much data you can afford to lose per system (RPOs). As in the example above, it may be losing only one hour of database data and one day of file server data.
But you don't have to figure these things out on your own. That's the benefit of having a great IT Services partner. Give the Intrust-IT team a call to get started on creating or improving your disaster recovery plan.